Our Turkish Shared Hosting Brings Something Extra!
Get benefits the by the ultimate features bundled for different class of people at Host Turkey! Presenting professional quality services in Turkey.
We consistently updating our assets of Server with latest technology hardware and software. Landed with Turkey data center that lower your server ping time and load your web application 5x faster compare to your business opponents. 24/7 support backed with server professionals on Email.
Hassle free web hosting service available in all major cites of Turkey including Antakya, Cesme, Istanbul, İzmir, Ankara, Konya and Bursa
Your server requirements exceeded? Can't manage in shared server worry not we have something really awesome that fulfill your requirements. After all we are one stop shop for all your server and DNS needs. As current shared hosting type is being served from Netherlands DC so you can consider our dedicated hosting in Turkey based DC. VPS Turkey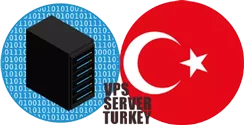 Dedicated Server Turkey